Activities & Events
Next Meeting:  Tuesday, December 12, 2017
A Holiday Celebration!
Date:          Tuesday, Dec. 12th  (Please note early meeting date)
Location:    Garden of the Gods Club, Garden Room 
Time:         10:45–11:00       Social/Sign in/Gift Drop Off
                  11:00–11:25       Holiday Music by Marguerite Buhr and Lucritia Burdo
                  11:25–11:50       Business Meeting, Hope & Home
                  11:50–1:30        Holiday Buffet
It's time for our the most magical meeting of the year as we join in a special performance of holiday songs by Marguerite Buhr and Lucritia Burdo, present our Christmas gifts for the foster children of Hope & Home, and feast upon the Garden of the Gods Club's spectacular holiday buffet.  
If you selected a Wish Card and are providing gifts for the children of Hope & Home, please bring your unwrapped Christmas present to the December meeting or have a friend drop it off.  You may leave gifts with the valet at the entrance to the Club.   Please securely attach the original Hope & Home tag to the gift or bag so they will know which child should receive the gift.  If you purchased multiple gifts for a child, please securely attach the child's name and age to each one. 
If you were unable to pick up a Wish Card at our November meeting or would like to pick up more, please go to Cheryl Johnson's house at 2520 Hill Circle.  She has placed a bag filled with cards next the KCWC box on the porch.  This year, the cards simply give the child's age and first name.  You may pick up gifts appropriate for that child, or provide gift cards from stores such as Target, Walmart, Kohl's, etc.
This year's lavish Holiday Buffet includes an indulgent selection of salads, soups, hot side dishes, and our favorite — the decadent dessert table.  Our entrees include Chicken Marsala with Cremini Mushrooms and Whole Wheat Penne Pasta, Sliced Herb Roasted Turkey with Traditional Stuffing, Gravy, Cranberry Relish, and Grilled Pork Loin at the Carving Station
As a holiday thank you to our members, the KCWC is subsidizing this exquisite luncheon, keeping the cost at just $20, the same price as our monthly lunches.  Because we are contributing a significant part of the cost, we ask that this be a KCWC Members Only event.  If you absolutely must bring a guest, we ask that they pay our actual cost of $38, which includes the meal, tax, tip and coffee service. 
Please RSVP to Cheryl Johnson no later than 6 p.m. on Thursday, Dec. 7th to let us know if you will be attending the program and lunch ($20) or program only (no charge).  Even if you will not attend lunch, we need your RSVP so that we will have enough seating and can prepare a nametag for you.  You may mail or drop off your check in the KCWC box on the front porch at 2520 Hill Circle.  Please write "luncheon" on the memo line so we know the check is for this event.  We hope you can join us for this special holiday program. 
Bad weather?  Need a ride to the meeting?
If we have inclement weather on the day of one of our monthly meetings and you feel uncomfortable driving, please contact one of our board members (phone numbers in your directory) and we will help arrange a ride to the meeting.
 
UPCOMING EVENTS 
   ————–
Special 2018 Autumn Cruise Opportunity For KCWC Members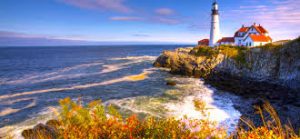 You can enjoy the spectacular colors of autumn when the Crystal Symphony carries KCWC members, their spouses and friends on a luxurious 12-day cruise through Canada and New England from September 13th — 25th, 2018.  Charlie Brown of Charlie Brown's Goodtime Travel has arranged special rates for our club members.   We suggest acting soon, since reservations for this cruise typically sell out 
quickly.  If you are interested in learning more, please click
HERE. 
   ————–
Special Interest Group Meetings
EVENING UNWIND:
Our next get together will be Wednesday, December 13th, at 5 p.m. at the Kissing Camels Grille. This KCWC after-hours group gets together once a month to catch up with each other while enjoying a favorite beverage and bite to eat. You do not have to be a member of the Garden of the Gods Club to attend the Evening Unwind.  Please RSVP to Diane Paton by Monday, Dec. 11th.  We hope you can join us!
DAT (Dining Around Town) FOODIES:  
Following our wonderful lunch at the Margarita at Pine Creek in October, the Foodies group will be on hiatus through the holidays.  New culinary adventures are planned for early next year.  We'll keep you posted.
DAY TRIPPERS:  Plans are currently underway for a spring trip.  (Spoiler alert: We anticipate going to an exclusive exhibit at the Denver Art Museum.)  Watch for an announcement early next year.  These trips are a lot of fun and you won't want to be left behind!
GAMERS:  The date of Game day has not yet been announced.  Marian Grier will send out a "Save the Date" email to all interested members once the plans are finalized.  Typically, the group meets at the Garden of the Gods Club with lunch at noon and games beginning around 1 p.m.  The menu will be sent to attendees early that week.  If you're not already on the gamers mailing list, please contact Marian Grier.  
In addition to the monthly Game Day, the Gamers play bridge on Tuesdays and Mah Jongg on Wednesdays at GoGC, meeting at 12:00 for lunch and playing around 1:00 p.m.  
We preorder our lunches so that we'll have more time to play.  Please contact Marian if you plan to attend either group and she will send you a copy of the menu so you may preselect your items. For more information about the gamers and to RSVP, please contact Marian Grier.
WRITERS GROUP  — This group is taking a winter break through the holidays.  All interested writers are invited to join us in the new year.  Our group in geared for both seasoned writers and aspiring ones, this writing group is following the practices outlined in the Natalie Goldberg book, Writing Down to the Bones.  We meets every third Thursday at Jane Schreiner's home from 9:30 until 11 a.m.  We begin each meeting with a discussion of the book, then begin a 45 minute writing session during our meeting.  At the conclusion, those who wish to share their writings may do so and and receive feedback.  For more information or to RSVP, please contact Jane.
NEEDLE ARTS  — No meeting is currently scheduled.  When it is, we'll let you know. 
BOOK CLUB:    The Book Club meets at 10 a.m. on the first Monday of the month from October to June at a member's home. To find out what books we'll be reading and the location of each month's meeting, please contact Barbara Schmidt or Patty Hudson.  All KCWC members are invited to join.
MUSIC CLUB:   The group will be listening to Opera this month.   For more information, please contact Miriam Novak.
SUNSHINE COMMITTEE:  If you know of a KCWC member who could use a little extra smile or friendly support, please let Joy Ann Robinson know.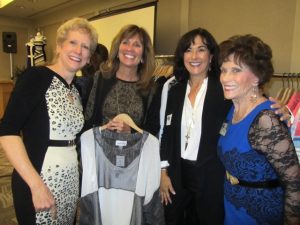 KCWC RENEWALS
If you forgot to renew your KCWC membership this year, you can reactivate your membership by clicking on the KCWC Renewal link (below).  That way, you can continue to enjoy the fun, programs and activities with your KCWC friends!
Please send your renewal form along with your check for $50.  Thanks. We look forward to sharing another wonderful year with you.