Activities & Events
Next Meeting:  Tuesday, March 27th, 2018
Kick Up Your Heels in an 
Irish Musical Celebration!

Date:         Tuesday, March 27
Location:  Garden of the Gods Club, Garden Room
Time:         10:45–11:10    Social/Sign in
                  11:10–11:25     Business Meeting
                  11:25–12:00     Live Irish Music, with Irene Middleton and Lynn Dyatt
                  Noon                 Lunch
St. Patrick's Day may have passed, but we're showing our Irish spirit for the whole month!  Please join us on March 27th when we celebrate the Emerald Isle with live celtic music!  The musicians include two of our KCWC members, Irene Middleton and Lynn Dyatt, who have delighted Irish music fans in the Springs with their lively musical performances!
Our Irish-themed lunch will include:
MIXED GREEN SALAD
with Tomato, Cucumber, Pickled Green Beans, served with your choice of Dijon Vinaigrette or Ranch Dressing
SHEPHERD'S PIE
Braised Beef Chuck with Carrots, Peas, and Onion in a Burgundy Wine Sauce
topped with Mashed Potatoes and Cheese
VEGETARIAN OPTION:  STUFFED TWICE-BAKED POTATO
stuffed with Sour Cream and Chives, topped with Cheese, served with Grilled Vegetables
LEMON MERINGUE PIE
All meals include rolls and butter, plus your choice of coffee, hot tea 
or freshly brewed iced tea.
Please RSVP to Cheryl Johnson no later than Thursday, March 22nd to let us know if you will be attending the program and lunch ($20) or program only (no charge).  Even if you will not attend lunch, we need your RSVP so that we will have enough seating and can prepare a nametag for you!  You may mail or drop off your check in the KCWC box on the front porch at 2520 Hill Circle.  Please write "luncheon" on the memo line so we know the check is for this event.  For questions or to order the vegetarian option, please contact Cheryl by the RSVP date.  Please remember that we cannot make changes to your meal selection on the day of the event and may not be able to accommodate additional luncheon guests who did not RSVP.  We hope to see you there!
Bad weather?  Need a ride to the meeting?
If we have inclement weather on the day of one of our monthly meetings and you feel uncomfortable driving, please contact one of our board members (phone numbers in your directory) and we will help arrange a ride to the meeting.
 
Upcoming Events
DAT (Dining Around Town) FOODIES:
Due to the upcoming spring break, the Foodies will not be hosting an event in March.  Watch here for an update about future events.  
DAY TRIPPERS:   Mark Your Calendars for May 16th
"A Day with Degas"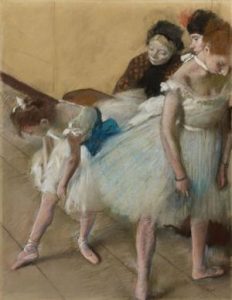 Date:                Wednesday, May 16th
Time:                10:30 a.m. — Meet in Kissing Camels parking lot, departure at 10:45 a.m.
Lunch:               Maggiano's Little Italy Ristorante
Museum Tour:   2 p.m. Degas: A Passion for Perfection, Denver Art Museum,
Return:              5:30 p.m. Kissing Camels parking lot (exact time will depend on traffic)
Cost:                 $72 per person
On Wednesday, May 16th, we'll travel by private bus to Denver for an upscale Italian lunch at Maggiano's Little Italy before continuing to the Denver Art Museum to see Degas: A Passion for Perfection. This exhibit showcases more than 100 paintings, drawings and bronzes created by famed French impressionist Edgar Degas between 1855 and 1906. The Denver Art Museum is the sole American venue for this exhibition. To further enrich the experience, our attendees will be divided into smaller groups for private docent-led tours.
The all-inclusive price for this day trip trip is $72 per person. This price includes $19 for your round trip private bus transportation, a $22 four-course lunch at Maggiano's, $31 for admission and the docent-guided museum tour, plus all taxes, gratuities, and goody bags en route. One last question you may have — why Maggiano's for lunch?  As it turns out, Degas expanded his artistic skills by working as painter in Italy from 1856 to 1859. Just as those years preceded his best years as an artist, we're sure our lunch will precede our best museum visit ever!   Space is limited, so please RSVP to Sarah Roach to put your name on the list.
AUGUST 12, 2018     MARK YOUR CALENDAR!
Did you have a wonderful time at last year's summer dining event?  Then please mark your calendar for this year's delightful evening with your KCWC friends.  We'll return to the Pinery at the Hill for another magical evening filled with good friends and wonderful food.   More information to come! 
Special Interest Group Meetings
EVENING UNWIND:
Our next get together will be on Wednesday, March 14th, at 5 p.m. at the Kissing Camels Grille. This KCWC after-hours group gets together once a month to catch up with each other while enjoying a favorite beverage and bite to eat. You do not have to be a member of the Garden of the Gods Club to attend the Evening Unwind.  Please RSVP to Diane Paton by Monday, February 12th.  We hope you can join us!
GAMERS:  Due to conflict in schedule, our next Game Day has been changed to Thursday, March 15th.  At this meeting, we'll be voting on the 2018 Game Days.  To find out more information, please contact Marian Grier.  Our group typically meets at the Garden of the Gods Club, eating lunch at noon with games beginning around 1 p.m.  If you're not already on the Gamers mailing list, please contact Marian.  
In addition to the monthly Game Day, the Gamers play bridge on Tuesdays and Mah Jongg on Wednesdays at GoGC, meeting at 12:00 for lunch and playing around 1:00 p.m.  
We preorder our lunches so that we'll have more time to play.  Please contact Marian if you plan to attend either group and she will send you a copy of the menu so you may preselect your items. For more information about the gamers and to RSVP, please contact Marian Grier.
WRITERS' GROUP  Writers are welcome to join at any time! This group is for anyone who wants to improve their writing or is currently working a writing project.  Whether you're a blogger, poet or working on a book, you can find like minded people here. You can have the group read what you're writing, get ideas from them, discuss writing challenges, or talk about publishing a book.  Maybe you want accountability to keep working on that special project. Our group has an open topic forum.  Please contact Jane Schreiner for more information.  
NEEDLE ARTS  — No meeting is currently scheduled.  When it is, we'll let you know. 
BOOK CLUB:    The Book Club meets at 10 a.m. on the first Monday of the month from October to June at a member's home. To find out what books we'll be reading and the location of each month's meeting, please contact Barbara Schmidt or Patty Hudson.  All KCWC members are invited to join.
MUSIC CLUB:   The group will be listening to Opera this month.   For more information, please contact Miriam Novak.
SUNSHINE COMMITTEE:  If you know of a KCWC member who could use a little extra smile or friendly support, please let Joy Ann Robinson know.
   ————–
Special 2018 Autumn Cruise Opportunity For KCWC Members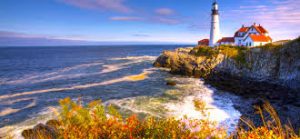 You can enjoy the spectacular colors of autumn when the Crystal Symphony carries KCWC members, their spouses and friends on a luxurious 12-day cruise through Canada and New England from September 13th — 25th, 2018.  Charlie Brown of Charlie Brown's Goodtime Travel has arranged special rates for our club members.   We suggest acting soon, since reservations for this cruise typically sell out quickly.  If you are interested in learning more, please click
HERE
.
   ————–
A "THANK YOU" FROM HOPE & HOME
In January, we received a certificate from Hope & Home thanking us for our help in providing Christmas gifts for the foster children.  They included a card signed by the many grateful foster parents at Hope & Home.  To see the card, click:   Hope & Home Thank You  
KCWC RENEWALS
If you forgot to renew your KCWC membership this year, you can reactivate your membership by clicking on the KCWC Renewal link (below).  That way, you can continue to enjoy the fun, programs and activities with your KCWC friends!
2018 KCWC Application-Renewal Form
Please send your renewal form along with your check for $50.  Thanks. We look forward to sharing another wonderful year with you.