Fall 2018 Crystal Cruise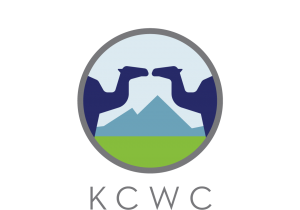 A Cruise Opportunity for KCWC Members
"Provincial Pastimes"
Fall Colors in Canada and New England
September 13th — September 25th, 2018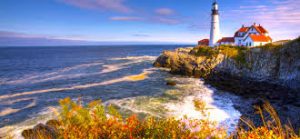 At our September KCWC meeting, Charlie Brown of Charlie Brown's Goodtime Travel fueled our imaginations by telling us about current travel opportunities. Inspired by his stories, some of our members asked if he would consider arranging a special trip for KCWC members, their spouses and friends.
Charlie was quick to respond, finding a tremendously good value on a 12-day luxury cruise on Crystal Cruises, one of the most prestigious cruise lines. This cruise features breathtaking views of fall foliage along the Canadian coastline, traveling from Montreal to New England, stopping at picturesque port cities before arriving in New York City. Crystal Cruises is truly considered the best of the best, renown for its luxury accommodations, superb dining, top-notch service and a wonderful selection of programs at an all-inclusive price,
This opportunity is open to KCWC members, their spouses and friends. It's the perfect way for our single members to travel, since they will enjoy the cruise with people with people whom they already know and like, arranging outings and dining as they wish. Spouses of our members will also have a chance to get to know each other better, engaging in shore excursions of special interest to them. The lowest priced suite will be about $4,300 per person based on double occupancy or $5,400 for a single traveler. (This is a good deal, since on many cruise lines, the single-occupancy price is double the per-person price.)  Stateroom upgrades are available. Airfare is not included.
Charlie will provide a $200 per cabin onboard credit to those who book, and as an added bonus, anyone who books a reservation prior to December 31st (date extended from original notice) will receive a $300 booking discount from Crystal.
Dates: September 13th – September 25th, 2018   (12 days)
Theme: "Provincial Pastimes"
Ship: Crystal Symphony
Itinerary/Ports of Call:
Canada: Montreal; Quebec City; Cruising Gulf of St. Lawrence; Charlottetown; Magdalen Islands; Halifax
USA: Bar Harbor and Portland, Maine; Boston, Massachusetts; Cruising East Coast; Newport, Rhode Island; New York City
For the itinerary of this cruise: http://legacy.crystalcruises.com/canada-cruises/montreal-to-new-york-city–8220. To see the various suites and their prices, click on the tab that reads "Rooms and Fares." Information on the various shore excursions is under "Crystal Adventures and Shore Excursions."
Interested?  For more information, please contact Charlie Brown at Charlie Brown's Goodtime Travel, 719-635-8992, ext. 101. 
Since the KCWC board is not coordinating this trip, please do not contact us with questions or to make a reservation.  Instead, please contact Charlie directly.  He is the travel expert and he will work directly with our members to plan a wonderful trip!  
Bon voyage!